From bizjournals.com
Written by: Rachel Sapin on Jan. 26, 2017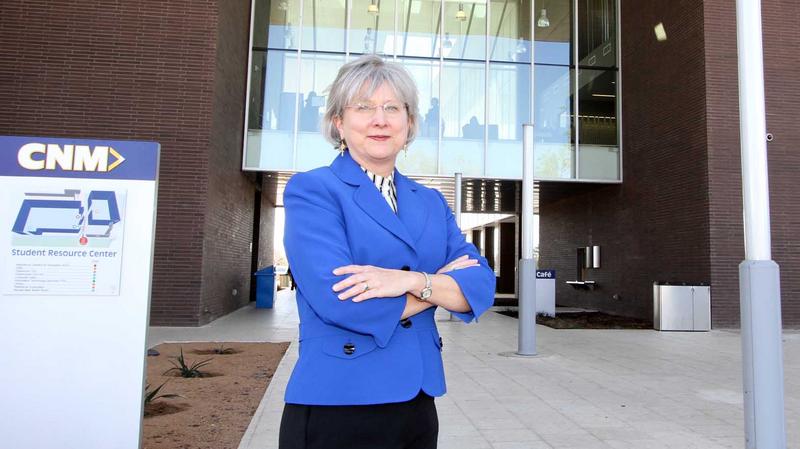 Three years ago
Central New Mexico Community College
created Ingenuity Inc., a nonprofit whose stated mission is to forge links between the state's education institutions, businesses and government.
Three years later Ingenuity Inc. supports the FUSE Makerspace, the Deep Dive Coding Bootcamp and an accelerator program for local businesses, among 20 other programs it lists as being a significant part of its mission.

And most importantly, it is leading to jobs for students, CNM President Kathie Winograd told members of the Albuquerque business organization Economic Forum at a Wednesday meeting at Hotel Albuquerque.
She noted out of 130 graduates from the Deep Dive Coding Bootcamp, 106 now have jobs.
"CNM's Ingenuity Inc. has served 12,500 individuals," she said. "That's incredibly important to our economy in New Mexico."
A 2016 report from CNM said Ingenuity Inc. has supported 50 employees, and more than 40 businesses since it was created. According to CNM, the FUSE Makerspace spawned 10 new business enterprises, and was used by more than 500 people since it opened last April.
"We will be moving that space to Innovate ABQ in the fall term," she said. "We're excited to be part of that growth and development."
A 2016 Albuquerque Business First list showed CNM as having the state's largest undergraduate population with nearly 26,000 students.
Last November Ingenuity Inc. won a $59,000 grant as part of the Mayor's Prize for Entrepreneurship. In November the college also received a nearly $3 million Department of Labor grant for an apprenticeship program to train IT workers.
This year, Albuquerque city officials are working to promote the city as a hub for entrepreneurship.

On Tuesday Mayor Richard Berry kicked off a $1 million national marketing campaign geared toward people who live outside of Albuquerque, don't know much about the city, and are interested in starting a new business.